Over the last several decades, the commercial lending industry has seen significant transformations. Gone are the days when you had to do all financial transactions in person at a bank or keep all your financial records on paper. Solutions like our Lending Intelligence Tool enable lenders to prospect more efficiently, process loan applications faster and handle other customer queries swiftly and with little human intervention.
So…how has this changed the way professionals working in the commercial financial sector prospect?
By using smart and adaptable technologies, new business teams can now spend more time focusing on seeking new opportunities. Ultimately, this means that finding the right prospects becomes faster, involves less risk and enables them to provide more customised products to better-qualified prospects.
Missed opportunities from not analysing the competition
How well do you know your competitors? Are they obtaining customers by focusing on specific sectors? Do you have any idea what tactics they're utilising to achieve success? If you don't, perhaps you should. Conducting a competitor analysis is critical for matching and outperforming your competitors.
When it comes to analysing the competition, the importance of being proactive rather than reactive is critical to your business' success. Here at DataGardener, we are always looking for ways to help our clients find more growth opportunities whilst helping them keep an eye on their competitors.
Analysing your competitors is essential because:
It will help you recognise how you can enhance your business strategy.
It will tell you how you can out-do your competitors and perhaps gain some of their market share
Having access to data related to what regions, sectors, and types of companies they are working with can help you identify opportunities and result in a competitive edge over other lenders.
The importance of comparing yourself to your competitors
Before you can start, you need to understand who your competitors are. But how do you do this? The best way to determine if another business is a key competitor you need to ask yourself:
What types of facilities are they providing?
Are you targeting similar audiences?
Are they operating close to you?
You'll have the competitors you typically think of locally and the ones covering larger regions (including your own), if not the whole country! So why not be aware of what they are all doing and where?
With our Lending Intelligence tool, you can find out who is lending to whom, where and since when; you can also search by the lender, type of charges, turnover, industry, region, year of charge registration and potential renewal month.
The importance of advanced algorithms that provide credit insights
Algorithms used in DataGardener help assess a company's creditworthiness, such as their overall company financial performance and debenture history. These cutting-edge credit assessment tools offer greater insight into a prospect's solvency and ability to repay their debts and result in the targeting and onboarding of suitable clients who might otherwise have not been identified by your company.
Final thoughts
The transformations in commercial finance that have been ushered in with the rise of smart technologies result in more efficient transactions, better prospecting, higher accuracy in risk mitigation and fewer errors on the lender side. This has already resulted in better profit margins from lower administrative costs and fewer unexpected losses for financial institutions. Loan origination and management processes are less prone to human error and reflect more proactivity on the part of the financial institution.
If you want to learn more about our Lending Intelligence tool, please go to the lending intelligence page or contact our Commercial Director at mark.bennett@datagardener.com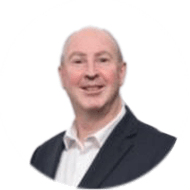 Mark Bennett
Commercial Director
Mark has over 25 years' experience in supply chain, invoice and trade finance. He has worked for Aldermore Bank and Ultimate Finance as well as International Working Capital Director at Santander Corporate Bank. Prior to joining DataGardener, he was Regional Sales Director at Whitehall Finance.
Mark's skillset in Working Capital Finance and Insolvency has led to him being instrumental in the research into and development and roll-out of certain new features to DataGardener. These specifically being the Lending Intelligence Tool and Insolvency Tool.
Now being at the forefront of the sales effort, Mark is constantly talking to new and existing clients, listening to their requirements and if applicable deciding whether these can be added to the platform. He would liaise with the technical team, test and ensure standards are maintained before rolling out to the main platform. Why not connect with him on LinkedIn?
---
Other Articles: